Home
Downloads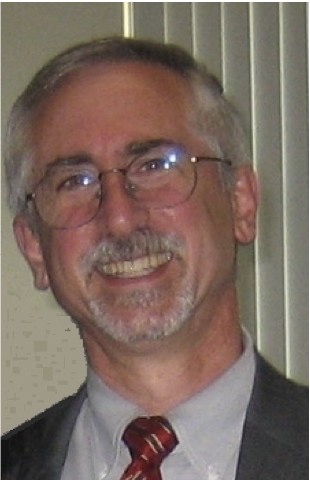 Fred Phillips is Managing Partner of General Informatics LLC. Dr. Phillips has been Professor, Dean, and Vice Provost at leading universities in the US and abroad, including the Universities of Aston and Birmingham in England, Oregon Graduate Institute of Science & Technology, and SUNY Stony Brook. Fred's CV is here. He is a Senior Fellow at the IC2 Institute of the University of Texas at Austin, and Editor-in-Chief of Elsevier's international journal Technological Forecasting & Social Change. His contributions in operations research include "Phillips' Law" of longitudinal sampling, and the first parallel computing experiments with Data Envelopment Analysis. Dr. Phillips is a founder of the Austin Technology Council, and was on the board of the Software Association of Oregon. He has won major grants and several awards for outstanding research. He is the author of Market-Oriented Technology Management: Innovating for Profit in Entrepreneurial Times
(2001), Social Culture and High-Tech Economic Development: The Technopolis Columns
(2006), and The Conscious Manager: Zen for Decision Makers
(2003). His popular seminars based on The Conscious Manager
are available to General Informatics clients. fp <at> generalinformatics.com

---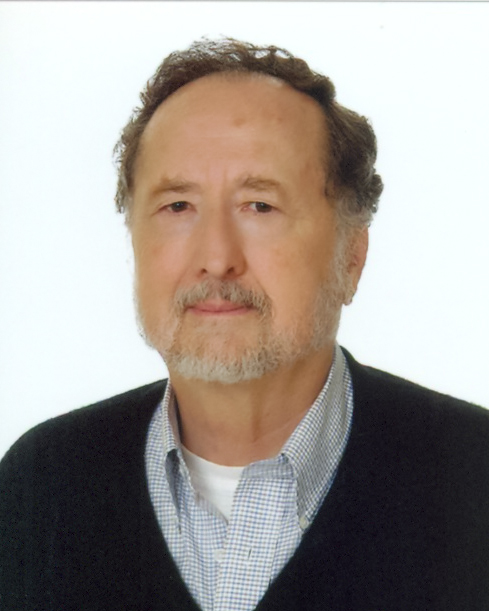 Professor Frederick Betz is a Managing Consultant at General Informatics LLC. He holds a PhD in physics from the University of California at Berkeley. He did a postdoctoral appointment at the Space Sciences Laboratory in Berkeley to change fields into operations research and management science. Subsequently, he taught courses in the graduate schools of management at SUNY Buffalo, University of Pennsylvania, University of Maryland University College and in the graduate school of engineering at Portland State University. He served as a program officer in the U.S. National Science Foundation, funding research projects in science and engineering. His recent books include Managing Technological Innovation; Managing Science; Societal Dynamics; Why Bank Panics Matter; and Competition and Innovation: The Case of Korea.

---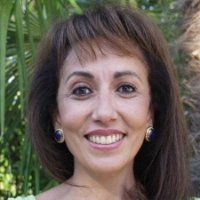 Samia El-Badry
is a Managing Consultant at General Informatics LLC. She holds a Ph.D. and M.A. in Sociology/Demography from The University of Texas at Austin, a B.S. in Psychology/Ethnography from the State University of New York at Oneonta and a B.S. in Ethnography/Political Science from the American College of Switzerland.
A graduate of Leadership Texas, she is a Board member of several foundations. Dr. El-Badry has been interviewed in the media on a number of policy topics: CBS and ABC interviews on Democracy Today July 2004; New York Times July 30, 2004, Homeland Security Given Data on Arab-Americans; NPR Morning Edition August 1, 2004, Census and Homeland Security; Tribune de Geneve, L'élection présidentielle aux USA, L'Amérique en quête du candidat John Kerry; 24 Heurs (Canada) Mais qui est John Kerry?; The Santa Fe Reporter: Arab-Americans in Santa Fe are pulled between the homeland and the new land. Dr. El-Badry is fluent in English and Arabic. She is a frequent spokesperson and demographer for the Arab-American community on ethnic issues to Congress, U.S. Secretary of Commerce, the Census Bureau, and the General Accounting Office.
Dr. El-Badry has been an Adjunct Professor at St. Edward's University; Vice President and Director of Operations at Teknecon Energy Risk Advisors, LLC; Research Scientist at the
IC2 Institute
, University of Texas at Austin; and a Demographer at Technology Futures Inc.
---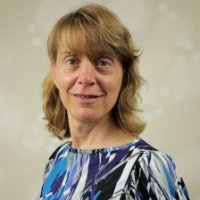 Lisa Kaczmarczyk is a Managing Consultant at General Informatics LLC. Dr. Kaczmarczyk is expert in qualitative research methods, user experience design and usability, applied learning theory, program evaluation and assessment, and large scale project and event management. Lisa's interdisciplinary PhD integrated Computer Science, Math/Science Education and Cognitive Science. She has served on multiple NSF review panels. Lisa blogs at Interdisciplinary Computing Blog, and is a regular columnist for the Association of Computing Machinery (ACM).

---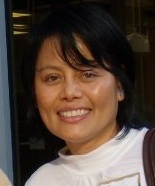 Pornpimol 'Joy' Limprayoon
, DBA, is
a Senior Consultant
at General Informatics LLC. Dr. Limprayoon recently earned her doctorate at Alliant International University. She completed her undergraduate degree in Economics in Bangkok, Thailand and her Exe. MBA in Management at Thammasat University, Thailand, and MIBA in Strategic Management at United States International University, San Diego, USA. She is presently Assistant Professor (Economics, Strategic Management and International Business) at Coleman University, San Diego, USA. Previously, she worked as marketing manager in the toy industry and has had managerial experience in a multinational company. Her research interests are corporate externalities, environmental issues, resource-based view of the firm, and economics.
---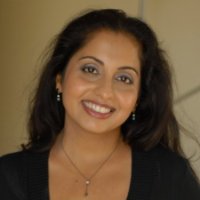 Sukaina Alarakhia, DBA, is a Senior Consultant at General Informatics LLC. Dr. Alarakhia obtained her doctorate in Strategic Management with a Finance emphasis in Mergers and Acquisitions and Corporate Governance, and a B.S and M.S in International Business Administration. Her recent role at General Informatics involved a project with the U.S Environmental Protection Agency in its water technology innovation cluster-building initiative. Dr. Alarakhia authored a Kansas Life Science Cluster Report, and is also the co-author of "The Triple Helix Model of Innovation: International Cases and Critical Summary," presented at a UNESCO–World Technopolis Association International Training Workshop. An entrepreneur herself and founder of an online retailer, she is also actively involved in advising start-ups and entrepreneurs at CONNECT, a Technology Commercialization effort spun out of the University of California at San Diego.

---







Brooks Lecomte
, BS, is a Consultant at General Informatics LLC. He graduated in 2009 with a degree in economics and a minor in history from the University of California, San Diego. His research interests include education policy, software user experience, and behavioral economics.


---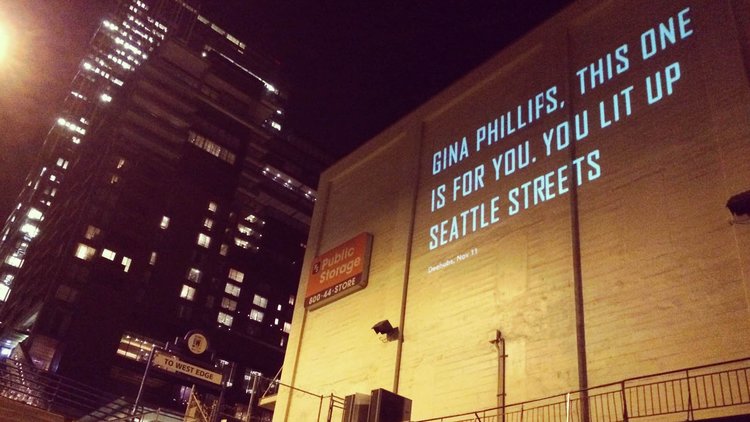 Gina Phillips is a Partner at General Informatics. An expert entrepreneurship facilitator and event manager, Gina is a founder of the annual Seattle Startup Week. She is a member of the World Economic Forum's Global Shapers. She has spoken at Pike Place Market Theater, at Ignite Seattle at Town Hall, and on the Seattle Economic Development Council's panel on Scaling Up Your Startup. She has been interviewed on National Public Radio. Gina helped Washington State's HB2023 crowdfunding bill pass and was invited to the signing with Governor Inslee. Working with Seattle's space travel startups, Gina has attracted a space enthusiast following on Twitter, and hangs out with Brent Spiner. Gina is currently a finalist for the 2016 Forbes 30 Under 30 list.